What is Each Party Offering in the Election 2018?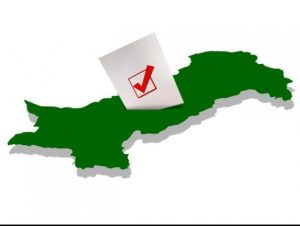 Political parties are doing their best to lure their voters. They are coming up with different slogans to get the attention of the people of Pakistan. Mostly, it seems like a buyer and seller connection where the buyer is a voter and seller is a political party or candidates.  Let's take a look at what major parties are offering in the upcoming election 2018?
Pakistan Muslim League (N)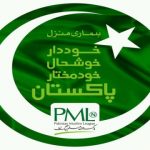 Pakistan Muslim League is considered one the largest political parties of Pakistan. Currently, it has established itself as one of the most influential parties. Meanwhile, it is going through many changes.
If we want to talk about what the PML (N) has for sale, 'Vote ki Izzat' is the first thing that comes into the mind. PML (N) is getting into the field to defend itself against unknown forces. The party claims that it is doing so in order to bar the army from influencing the democratic process in Pakistan. According to PML (N), Pakistan has faced many crises due to the involvement of unknown forces and it should be stopped.
Performance, Mega Projects
The recent elections are important mainly because political parties are forced to show the public what they have done and how they have performed.
PML (N) is going into the field with their mega projects. The orange line metro, electricity and many other projects are visible in PML (N)'s election campaigns. The recent campaigns on the TV just show that how PML (N) sees a difference between the current time and the past days.
PML (N) came up with a new slogan after their leader Nawaz Sharif was disqualified by the court. The party claims that it has been done on the behalf of Pakistan's powerful military establishment.
PML (N) considers the action as a disregard to the people's vote that a chosen Prime Minister has been ousted by unseen forces. The party has made it a slogan. It claims to bring a new era of civilian supremacy.
Pakistan People's Party Parliamentarian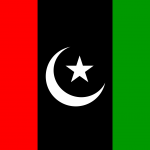 In the past, Pakistan people's party was one of the largest parties in Pakistan. However, with the passage of time, the party is witnessing its fall. It is struggling to present something to lure the voters.
Any of Pakistan People Party' campaign is incomplete without the talk about Zulfikar Ali Bhutto. Bhutto is a brand name that has a serious value for a large number of peoples in Pakistan. PPPP knows it and tries to get the favor. But, this time it could be different as the party is facing the struggle for its existence. This slogan has lost its value at least in Punjab where the party is struggling with its possible extinction.
Bilawal Bhutto is the new face of Pakistan People Party. He is heir to the Bhutto family. In the previous election, he was not that active and was overshadowed by his father, Asif Ali Zardari. But, this time he has made a dramatic appearance. He is being seen as a key person in PPP's revival.
Bilawal Bhutto is not only an heir to the Bhutto family; he is also PPP's seemingly last hope. In an era where change has become a major slogan, Bilawal Bhutto has a chance to save the party that if facing uncertain situations.
Pakistan Tehreek-e-Insaf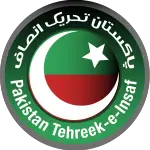 This list should be incomplete without the mention of one of the largest political parties of Pakistan Tehreek-e-Insaf.  You may think of anything but the first world would probably be 'change' if you are given the chance to describe Pakistan Tehreek-e-Insaf in one word.
The slogan of change is not quite old it has just changed the way it used to be. Pakistan Tehreek-e-Insaf has advanced on the slogan of change, a rebellion against the status quo. The party demands something different, an equal law for everyone; In other words justice.
Recently, Pakistan Tehreek-e-Insaf has come up with a new slogan and that is one Pakistan. It means that there should be one law for all the peoples and they should be equal in front of the law.
MMA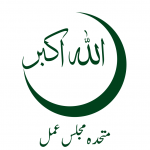 MMA came into existence after a few religious parties decided to contest elections on a single platform. MMA performed great in their first attempt in 2002 election. Here is what they have to offer this election.
Islamic system has been a slogan for a long time for many Islamic parties. Religious parties on this platform are giving the message of a harmonious Islamic society. It reflects from the presence of the leaders of many Islamic sects. Islamic system in Pakistan is what MMA wants to bring in Pakistan.
ANP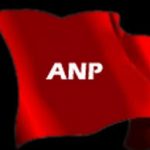 In the previous election, ANP suffered heavily due to terrorism. But this time it is suffering due to the absence of a political slogan that can get the attention of peoples. ANP does not have too many options. It seems that the party has nothing to offer.
ANP claims to be a strong follower of Bacha Khan and his ideas. It once enjoyed a wide support due to being a supporter of Bacha Khan and his ideas.  But, in the changing scenario, ANP's ideas have lost value as Pakistan has moved further.
ANP has a long history of beings leftist party that wants to see this county as a progressive and liberal country. In the election 2013, they were a major target of Pakistan Tehreek-e-Taliban.
MQM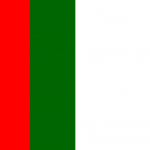 Now MQM Pakistan, Muttahida Quomi Movement is one of the largest parties of Sindh. Especially in urban Sindh, Muttahida has a significant presence.
MQM has a long history of associating itself with the Muhajirs and fighting for their rights. Although Altaf Hussain is no longer party chief, Muhajir sentiment is a major strength of the party.
MQM is the most popular party of urban Sindh. The reason is the presence of Urdu speaking community.  It is not a doubt that the party is still a top choice for Muhajir community and the party is still aiming to get their favors.

Latest posts by Hammad Saleem
(see all)